Drive By Websites is proud to unveil our latest website design project on behalf of Nottingham based St Ann's Sheet Metal Company Limited – stannssheetmetal.co.uk. Through a combination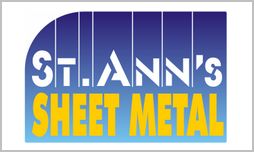 of teamwork, artistic collaboration and innovation Drive By Websites and Saint Anns Sheet Metal have set the bar for the Sheet Metal Industry.
St Ann's new mobile friendly website now contains some standard setting features that work in line with the customer focus that's at the heart of Saint Anns Sheet Metal. These customer friendly features include:
A Security Certificate to protect their customer data. This so far appears to be an industry first and really helps to demonstrate their customer care. The certificate confirms to the user that any data processed by the page is completely secure by establishing an encrypted link between a web server and a browser. All data passed between the web server and browsers remain private and integral. More information: https://www.stannssheetmetal.co.uk/2015/06/25/new-ssl-security-added-to-site-for-our-customers-security/
Viewer-Relative Page Processing, is a feature to help support the use of bulk page content. No longer do visitors have to wait while they load up the entirety of the web page. Instead, they only have to load the patch they are viewing at that particular time.
Mobile Friendliness was a great step forward from St Ann's previous website. As Drive By Websites specialise in Responsive/Mobile Friendly websites we knew this would help – not only with Search Engine Ranking – but with more care given to cross-platform users.
Advanced User Access – This allows the site administrator to dictate down to the smallest detail the access given to members of staff. As a website with a blog, it's important that they all get access to write posts relating to their departments.
About Saint Anns…
Since 1960, St. Ann's Sheet Metal in Nottingham has built up a reputation as a quality orientated company. Working with materials, workmanship and customer support recognised by ISO 9002 accreditation. Services include Laser Cutting, CNC Bending, CNC Punching & Welding Sheet Metal.
Sign up to the Saint Anns Sheet Metal Newsletter here: https://www.stannssheetmetal.co.uk/newsletter.html