Studio Vision Productions is another "mobile friendly" website designed and built by Drive B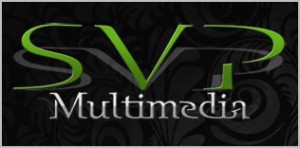 y Websites. It was a pleasure working with the friendly and approachable owners of Studio Vision Productions.
As the name would suggest, SVP Multimedia is a video production company.  The business has the expertise to produce a wide range of corporate and promotional videos, TV commercials and also training.
SVP Multimedia also specialise in creating video biographies and historical documentaries, together with events and tribute videos.
One other specialism that SVP Multimedia offer is in capturing life stories and cherished memories.  Interviews are carried out and edited with photos and music to help family and friends reminisce about romance, war, work, marriage and family events.  The process will take approximately 8 weeks and the finished project will be delivered to you on DVD, Blu-ray and online.
Cine Film transfers is another service offered. All the work is carried out by SVP in their purpose-built transfer studio.
The website is very visual and includes various wedding love story and documentary videos.
For more information, please visit – http://www.svpmultimedia.com
For more information, in respect of how Drive By Websites can assist you if you are looking to transfer your existing website to a mobile and search engine friendly solution, please call 01775 761512