Drive By Websites has recently re-themed http://theretreatatbluelagoon.co.uk/ to a responsive, mobile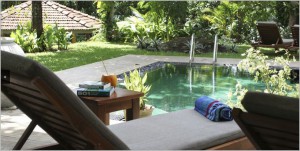 friendly solution.
The Retreat at Blue Lagoon offers a luxury "away from it all" holiday experience.  The accommodation comprises 3 bedrooms each with a super kingsize bed together with two single inflatable airbeds.
The glassy lagoon which is literally on the doorstep hosts abundant and extraordinary wildlife with parakeets, kingfishers, cormorants, sea eagles and mynah birds that roost in the jungle which borders the lagoon.   Monitors, iguanas, chipmonks and leaf monkeys visit the garden during the day and fruit bats fill the skies at dusk.
For more information, please visit http://theretreatatbluelagoon.co.uk/
You may already be aware that 21st April 2015 was the date when Google announced that they will only promote mobile-friendly sites. This means that if your site doesn't pass the mobile friendliness test, then it will feature less prominently on its search engine results.
Here's a link how you can test to find out if your website is mobile friendly – https://www.google.com/webmasters/tools/mobile-friendly
Why WordPress is Drive By Websites' preferred choice of platform to use for responsive websites such as http://theretreatatbluelagoon.co.uk
Ease of use – you can easily make website updates
You can manage the site from any computer or device
Search engines love WordPress sites
There is no HTML or FTP Software required (for you, the end user)
Search Engine Optimisation – Drive By Websites will utilise the "SEO" feature on your new website and implement the search engine optimisation in this respect. We will also demonstrate how this can be done on an on-going basis.
If you are looking to make the switch to a mobile friendly website, then please feel free to call Drive By Websites on Spalding (01775) 761512.