The team here at Drive By Websites has had a very nice time working with Hilary Peach to design and

build her new website – http://www.cloudwalkingwithhilary.com. 
Hilary Peach's background is in nursing and she has recently opened Cloud Walkers in Knight Street, Pinchbeck.  Her specialities are massage therapy and foot care.
Cloud Walkers' philosophy is "Achieve harmony between mind, body & soul and well-being will follow".
If you are suffering from pain and tension, Hilary will help to redress the balance to ease the pain and tension which, in turn, will improve tone and condition within your body.   The benefits of massage are to reduce anxiety, improve your mood and relax.  A massage will contribute to a "feel good" sensation.
For more information in respect of how Hilary can help you, please visit her new website – http://www.cloudwalkingwithhilary.com.
We are delighted that Hilary has included a blog within her website because we feel that the modern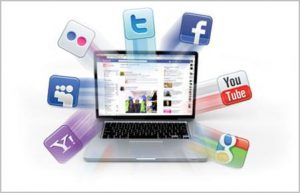 business approach needs to fully embrace the communicative power of the web.  In our experience, a dedicated News/Blog facility is the best way to do this.  Not only does a blog connect you to your customers – whilst simultaneously updating your social media pages in one go – it also feeds a constant reminder to search engines, like Google, that your website is more up to date and relevant than your competitors.  The inclusion of a blog within your website is highly recommended.