For some time now, Google has been enhancing local SEO techniques. This makes it increasingly difficult for big brands, such as Amazon, to dominate the search results for localised searches. The introduction of Google's new update 'Possum' gives local people more appropriate results when searching online to find local businesses.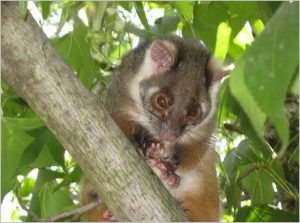 In the update, Google is rewarding businesses whose premises are nearest to searchers.  In other words, Google is favouring businesses that are more relevant to the searchers location over the traditional word based search.
For some time now, Drive By Websites has been encouraging our clients to include good quality content within their website for local SEO. This especially applied to location relevant content, as Google has uses the website content to define location. For example, when people search, 'Websites in Spalding', Google can find the content on our site and display the result. This is far more important now that the search needn't even put 'Spalding' for this to be effective.
Before Possum: Let's say I require a monitor and decide to look for a computer shop locally. A directory that publishes location pages for dozens of shops might dominate the local pack. This is not necessarily because the directory optimizes its content better than anyone else, but because it is the largest site in the area with enough content and domain strength to make it high ranking.
After Possum: Instead of a single website/directory dominating the search results, Google allocates gives more page space to other sites based on their proximity to the searcher in conjunction with the usual ranking signals. That is unless the previous directory's content and data are so well optimized that they outperform the other sites by a wide margin.
For businesses relying on local traffic, possum is extremely important. Now is the time to stand out from the crowd and take a good look at your website content. From now on, you will be competing with local businesses like never before.