Ever hoped your news or blog page could be directly posted into the first page search results? Believe it or not, this may soon be an option!
Google Posts is an experimental feature that Google is currently developing and expanding. It's been introduced on an invite-only basis. The platform is currently driven towards use by public figures, organisations and it also includes businesses. Any verified individuals can now communicate with text, images and videos directly on Google.  Creating content is fast and simple, and once published, posts will appear instantly in search results related to the publisher. Each post can also be shared on popular social networks.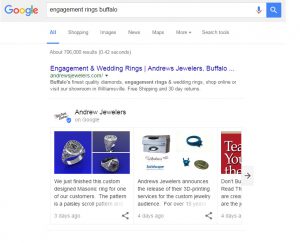 If the feature is fully introduced it could be years before businesses around Spalding and South Holland are able to benefit fully from it. Nonetheless, it would be worth joining the waiting list:
Click here to join the Google Posts waiting list
There's no way to access the various existing Google Posts listings from the Google Posts website above. These currently only appear in search results. In time, Drive By Websites expects Google Posts to either expand further and integrate with Google+ or potentially be scrapped altogether. It might not be looked on too kindly as another exclusive feature that cuts through organic search results.
For more information on how features and opportunities such as this could potentially benefit your business, please feel free to give Drive By Websites a call on 01775 761512