Hacking group Lizard Squad has been hit by an embarrassing attack that exposed the entire database of people who signed up to use its services.
The group claimed to have knocked the Xbox and PlayStation gaming networks offline over Christmas.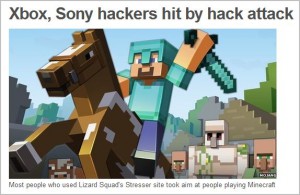 Soon after, it set up a website that let anyone who paid use its software to deluge other sites with data.
The attack that exposed the customer list is one of several aimed at the group and its tools.
Investigative journalist Brian Krebs broke the news that the database behind the Lizard Stresser tool had been compromised. The Stresser let those who paid use it to overwhelm websites or kick people offline by bombarding the sites they were using with data.