Simon Harvey, the owner of Spalding-based Everybody's Gym contacted us just before Christmas.  He shared with us his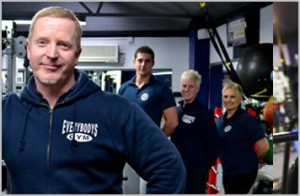 plans for a total re-design of his website.  Simon's vision was to capture the very essence of what his gym has to offer in respect of being totally driven to provide an on-trend experience regardless of exercisers' goals.
Officially founded in 1994, Everybody's Gym has enjoyed helping thousands of local Spalding residents with their fitness goals. Privately owned for over 21 years the club has evolved at its town centre location to become the modern and extensive health club it is today.
Remaining independent has always allowed Everybody's Gym to  cater for the health and fitness needs of Spalding exercisers.
Unique to Everybody's Gym, members can show their gym card to get discounts at many local shops and services.
Between Drive By Websites & Everybody's Gym, we think that the design of Simon's new website is amazing – we hope you agree – http://everybodysgym.co.uk
All websites designed and built by Drive By Websites are responsive which means that visitors to our clients sites have an optimal viewing experience.