Drive By Websites has recently designed and built a responsive website on behalf of a family run business which was set up in 2007 with over 20 years' experience.
Quadring in Lincolnshire based, Flow Screed Floors, specialise in the installation of under floor heating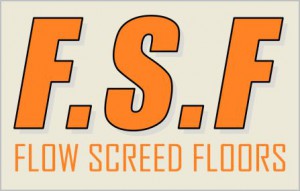 together with free flowing anhydrite calcium sulphate flowing screeds.
The company's screeds are ideal for sub floor levelling because they provide a smooth,  flat level surface ready for the application of floor coverings such as tiles and most other finishes.
Flow Screed Floors carries out work for both the domestic and the commercial market.  The floors are used in a wide range of sectors such as new builds, extensions, barn conversions, flats, apartments, schools, sports halls, community centres and hospitals.
We are delighted that Steve Dobney, the business owner, took our advice and is embracing the communicative power of the web with the inclusion of a dedicated News/Blog  solution.  By writing his blogs, Steve will be connecting with visitors to his website while simultaneously updating his social media pages all in one go.  The inclusion of a blog feeds a constant reminder to search engines such as Google that your website is more up to date and relevant than your competitors
For more information in respect of how Flow Screed Floors can be of service to you, please visit http://www.flowscreedfloors.co.uk