Drive By Websites has been busy building a mobile friendly website covering legal documentation and insurance claims for an accident investigator.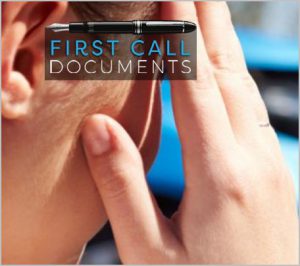 We particularly like the design of the site and we hope you do too – http://www.firstcalldocuments.co.uk/
David Stearn, the owner of First Call Documents, offers a personal accident investigation service. David has 30 years' police experience with 27 years working on traffic patrol.  He's worked for 7 years as a self-employed claims investigator.
With the experience he gained whilst working for the police his qualifications include criminal investigations.
First Call Documents also offers an accident investigation service on behalf of solicitors specialising in all types of personal injury or liability claims. David appreciates how beneficial photographic evidence can be and this is another service he offers.
First Call Documents offers a comprehensive service which also includes providing statements in both criminal and civil format to cover road traffic accidents, public liability, employer liability and personal injury cases.
If you are thinking to yourself, "I'm having trouble with my website designer and I need help" don't let your business suffer.  Working with over 150 local business owners, Drive By Websites is continually setting the pace for services such as website hosting and mobile friendly design.  If you need assistance to get your business presence on the web, then either call, visit or email us for an easy to understand and affordable solution.