Drive By Websites Ltd hosting service offers excellent security, speed and support without the nonsense. Our 'future-proof' hosting platform has been the long-term host to hundreds of websites. We have solutions for all sizes, from small shared spaces to remarkably powerful dedicated servers.
A Truly Reliable and Secure Website Hosting Service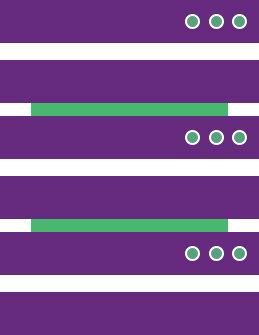 Hosting has come a long way in the past few years. With hosting upgrades occurring regularly in the background, we are here to ensure the your website keeps up with developing standards.
Our chosen hosting infrastructure is widely regarded as one of the most stable and high performance operating systems of the whole Unix lineage. Using benchmarking, we can determine our hosting infrastructure performs better than Linux and Microsoft without as many security risks. Our findings after many years of experience was that windows server users have also been subjected to security risks that we remain untouched by.
We provide a second-to-none support service for management of websites and server space. As one of our big priorities is to ensure your data is safe and secure, our support ensures safety precautions are followed. This includes managing nightly backups of databases and file systems!
Future-Proof Hosting – Scalability as Standard
We understand you will need a package suited to your budget that ensures adequate growth potential. For this reason we recommend prospective clients contact us to discuss hosting requirements instead of opting for an online catch-all hosting option that might leave you caught in a few problems in the future.