Welcome to Drive By Websites, quality website design in Spalding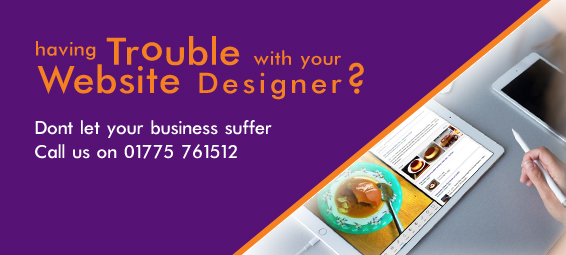 Drive By Websites are a trusted Website Development and Website Design company based in Pinchbeck. Most of our work is carried out in areas such as Spalding, Holbeach, Boston, Crowland, Market Deeping, Peterborough, Bourne, Stamford, Wisbech and Kings Lynn.
Working with over 150 local companies, Drive By Websites are continually setting the pace for services such as website hosting and mobile friendly design locally. With such varied clients, Drive By Websites have developed an approach to suit all requirements and levels of understanding. If you need assistance to get your business presence on the web you can call, visit or email us for an easy to understand quote or proposal.
Drive By Websites has recently designed and built a mobile-friendly website on behalf of Sarah's Bushel Boxes – http://www.sarahsbushelboxes.co.uk.   Not only is this site responsive, it also includes a blog and a subscribe to blog via email facility.   All subscribers have to do is to enter their email address to subscribe and they will then […]
As an avid viewer of Springwatch and, of course, Autumnwatch, it came as a nice surprise for the writer of this blog to be asked to build a mobile-friendly website, together with a Facebook newsfeed, on behalf of Lincolnshire-based Berkley Owls.  What a treat. Berkley Owls rescues owls and, over time, has learnt how to […]
Both Drive By Websites & Drive By Design's expertise was required to carry out the work required by Finnelle Recruitment. Spalding-based, Finnelle Recruitment supply childcare professionals for nurseries and schools specialising in the recruitment of  Nursery Managers, Deputy Managers either permanent or temporary. For parents, Finnelle recommend nannies that have been personally interviewed and thoroughly […]
See all our news