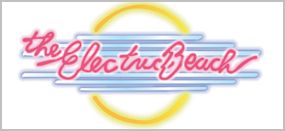 We were approached recently by the owner of The Electric Beach.  The Electric Beach is a solarium and tanning centre based in The Crescent, Spalding. He wanted a one-page, mobile-friendly, website to complement their well-liked Facebook page.
The Electric Beach offers 2 ultra modern Ergoline Sunbeds and 2 high powered Stand ups.  Each of these come equipped with the most up to date and powerful tanning lamps.  To make sure you tan safely, the tanning lamps are checked and renewed regularly.  The checking of the tanning lamps is also key to ensuring your tanning is as consistent as possible.  Checking the tanning lamps regularly also guarantees you will tan correctly and safely at The Crescent in Spalding's Solarium and Tanning Salon.
Your visit to The Electric Beach is also an enhanced by a great music experience.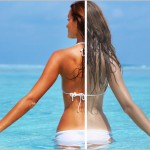 The Electric Beach is open seven days' a week and there is no need to make an appointment.
There's quite of content, photographs and images can be included in a one-page website, for more information, please visit – Electric Beach
Do you have a multitude of "Likes" on Facebook but no complementary website.  If so, please feel free to contact us for more information.