Paul, the owner of Cleancare UK Limited – http://cleancareuk.co.uk got in touch with us recently. Paul  has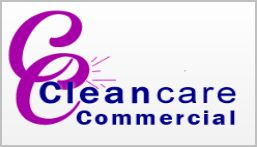 expanded his business and wanted another website to promote commercial cleaning.   Cleancare Commercial specialises in Evaporator, Warehouse and Cladding cleaning.
Paul took on board our advice in respect of the benefits of a mobile-friendly website.   Perhaps I could reiterate here the announcement that Google made in a blog post on the 21st April last year. "If your site doesn't pass the mobile friendliness test, then it will feature less prominently on its search engine results".
Google also stated: "this will have a significant impact in our search results. Consequently, users will find it easier to get relevant, high quality search results that are optimized for their devices."
We regularly – here at Drive By Websites HQ – develop and maintain completely unique responsive websites locally and here's the website we designed and built on behalf of Paul – http://www.cleancarecommercial.co.uk/