DuckDuckGo – the privacy-enhanced search engine – reaches record daily searches
DuckDuckGo has been on our radar for a few years as we believe internet users deserve privacy. Companies are making money off of you, your search data  and your private information online, without your consent.
Since the recent Facebook data scandal, we are not surprised that a browser like DuckDuckGo is making growth. What you search for should be your own business. Getting the privacy you deserve online should be as simple as closing the blinds.
The privacy driven search engine recently posted that it has reached a new high, at 30 million searches per day on average. The company said: "It took seven years to reach 10 million searches in one day. To get to 20 million searches, it took another two years. Now, less than a year later, it is now at 30 million searches per day."
What does this mean for SEO?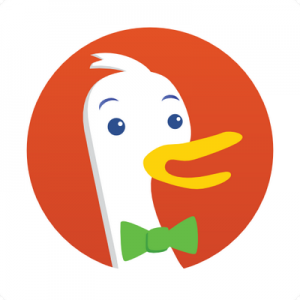 DuckDuckGo is an important competitor to Google, Bing and other search engines that actively collect user data for advertising.
Compared Google's billions of daily searches, DuckDuckGo doesn't need to be a priority for website ranking. However, with the Facebook data Scandal and the new General Data Protection Regulation, privacy-centric services could be appropriate for the right business. Businesses dealing with security, adult services/products and legal services could all benefit from considering the value of a privacy enhanced search engine.
We'll be keeping our eye on this developing search engine territory. If our would like to know how to enhance your browsing privacy or prioritising your website ranking in this search engine then contact us.