It's been an absolute joy and pleasure working alongside Dennis Hannant, Town Centre Manager, designing and developing the Spalding & South Holland Food Festival website – http://www.spaldingfoodfestival.co.uk
Check out the logo designed by our in-house graphic designer – Demi Blackbourn.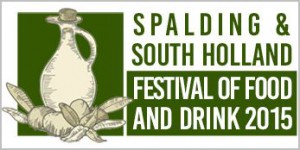 The Spalding and South Holland Food Festival will take place on 29th & 30th August 2015
With over 10,000 visitors expected over the weekend, this is an excellent opportunity for food and drink businesses from all over Lincolnshire and elsewhere to showcase just what they have on offer. Food is central to everyone's lives and eating good quality, interesting food is something we all enjoy doing.
The Festival will also be an ideal opportunity for people to sample the delights of real ale, locally produced ciders and quality non-alcoholic beverages.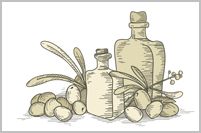 Over thirty percent of the nation's food is produced or processed in South Holland, but the area is not well known for its culinary delights; so the Spalding Chamber of Commerce is getting together with local producers and caterers to change this. The festival will have a wide range of activities, all based on food – locally sourced menus in pubs and restaurants, beer tasting, farmers' markets and children's crafts – just simply having "fun with food"..
The site includes an exhibitors booking form – http://www.spaldingfoodfestival.co.uk/exhibitors
Tickets for the festival are fantastic value at only £4.00 per person, or you can pre-book online for only £3.00 per person. Children under 16 go FREE!  Pre booked tickets will be available at the South Holland Centre, Market Place, Spalding PE11 1SS. You can pre-book your tickets through the South Holland Centre over the phone – tel: 01775 761161 http://www.spaldingfoodfestival.co.uk/tickets-booking/
For more information in respect on Drive By Websites' graphic design service or responsive web design, please feel free to call us on 01775 761512 or visit our website – www.drivebywebsites.co.uk